Rentals in Windward Pointe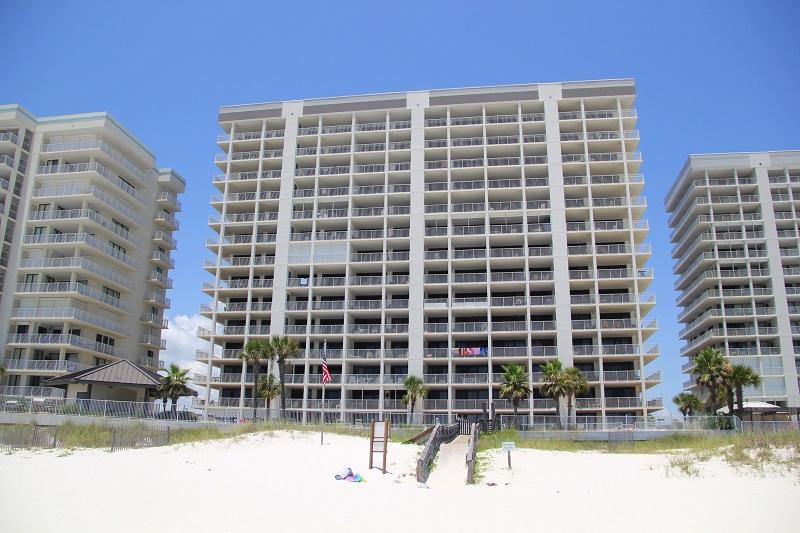 Windward Pointe is a beachfront condominium complex located at 24770 Perdido Beach Blvd in Gulf Shores, Alabama. The complex features 84 units with one to four bedrooms, each with private balconies overlooking the Gulf of Mexico. Amenities include an outdoor pool, indoor pool, hot tub, sauna, fitness center, and tennis courts. Windward Pointe also offers direct access to the beach and is within walking distance of restaurants, shopping, and entertainment.
Outdoor pool: The complex features a spacious outdoor pool with plenty of lounge chairs for sunbathing.
Indoor pool: For cooler days, there's also an indoor pool that guests can use.
Hot tub: The hot tub is a perfect way to relax and unwind after a day of sightseeing or playing on the beach.
Sauna: Windward Pointe also has a sauna that guests can use to relieve stress and relax their muscles.
Fitness center: For those who like to stay in shape, there's a fitness center that includes cardio and weight equipment.
Tennis courts: There are tennis courts on the property for guests who enjoy playing tennis.
Beach access: Windward Pointe is right on the beach, and guests have direct access to the Gulf of Mexico.
Private balconies: All units at Windward Pointe have private balconies that overlook the Gulf of Mexico, allowing you to enjoy the beautiful views from the comfort of your own condo.
Grilling area: There is a grilling area on the property where guests can cook up their own meals.
Free Wi-Fi: Guests have access to free Wi-Fi throughout the complex.
Windward Pointe Vacation Rentals