Cycling the Coast
Posted on March 23, 2020
Whether it's just touring the coast or sweating those calories, bike rides are the best way to see the Alabama Coast.
There are many ways to tour the beach areas while you're visiting Orange Beach and Gulf Shores. Every route has its perks and those who prefer to see an area with the wind in their hair and sun on their shoulders many times choose to rent or bring their own bicycle. Here, we'll outline a few of our area's trails, bike paths and local bicycle rental companies to help you make the most of your time spent here on the Gulf Coast.
Gulf State Park
There are multiple bike trails in Gulf State Park but a favorite among locals and visitors is the Backcountry Trail. With entrances in Gulf Shores and Orange Beach, it is a convenient choice, too. The Backcountry Trail map is helpful when planning your trip and is a great guide as you pedal your way through this scenic area. There is a total of 7 bike trails and each offer a 1 to 3 mile journey.
What will you find along the way? The Gulf State Park trails lead you through some of Alabama's most breathtaking scenery including marshes, vibrant woodlands and coastal wildlife. You can spot eagles, owls, smaller bobcats and blue herons. 
Check out all the other activities you can do to get your wellness at Gulf Shores & Orange Beach.
All Paths Lead to the Beach
Wanting to cruise paths with Gulf views? The opportunities are endless thanks to the fact that there are bike paths along the main roads in Gulf Shores and Orange Beach! Bike to lunch at The Hangout in Gulf Shores and soak up while you take a break and put your toes in the sand. Cycle to The Gulf in Orange Beach for a chance to see gorgeous sailboats coming through Alabama Pass. Check out a beautiful sunset while you're there. 
Rent a Bicycle
Many people prefer to rent their bicycles while on vacation to the Gulf Coast. You will find many options for renting recreational vehicles in the area. You can find Gulf State Park Bike Rentals convenient to your bike paths in Gulf Shores and they offer unique Segway tours! Beach Bike Rentals in Orange Beach is an option for those staying on the other end of the island. Both have multiple options and staff that will be help you choose your bike and even give you tips on where to find the best views and restaurants along the way.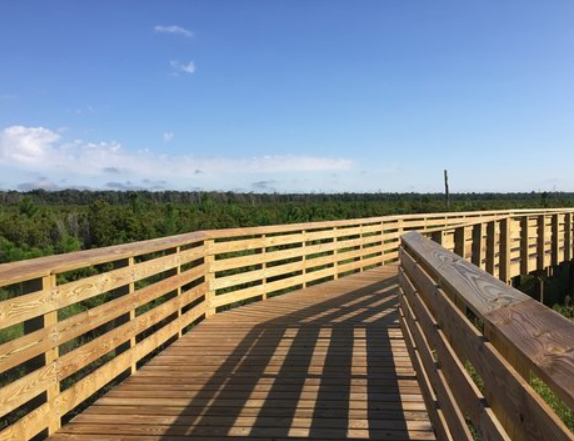 If you haven't booked your trip to Gulf Shores and Orange Beach, it is time to make plans to enjoy the gorgeous weather and longer days as spring and summer arrive! We have vacation rentals convenient to everything this area has to offer including this beautiful condo unit at White Caps in Orange Beach convenient to Gulf State Park bike paths and all entertainment and restaurants in the area. Bring your family or friends along for the ride and get outside to enjoy nature during one of the most beautiful seasons here on the Gulf Coast!
Looking for other vacation ideas? Read about family fun in Orange Beach and Gulf Shores or 4 reasons to escape to Gulf Shores and Orange Beach for a couple's getaway.
---
---